Blog »

stackArmor Lightning Talks – Compliance In The Cloud ( AWS)
stackArmor Lightning Talks – Compliance In The Cloud ( AWS)
stackArmor Presents Lightning Talks – Compliance In The Cloud on August 19th, 2020 at 1PM ET
Session 1: Join us for an introductory session on the Authority to Operate (ATO) on the AWS program. ATO is an Amazon Web Services (AWS) Partner Network (APN) program which provides resources to solution providers running on AWS who need assistance in their pursuit of a compliance authorization. This introductory session will also include a panel discussion on "ATO Automation" moderated by Tom Suder, President, and Founder, ATARC.
Session 2: Hear from accredited FedRAMP third-party assessment organizations (3PAOs) on audit best practices, challenges, and lessons learned to help you achieve your compliance goals.
Session 3: As a cloud enablement services provider for regulated industries with strong compliance and security needs, get an opportunity to hear from our customers on how stackArmor has helped them meet their security and compliance requirements. We are excited to have our customers and partners join us for a panel discussion on "Achieving ATO for Cloud Security and Compliance".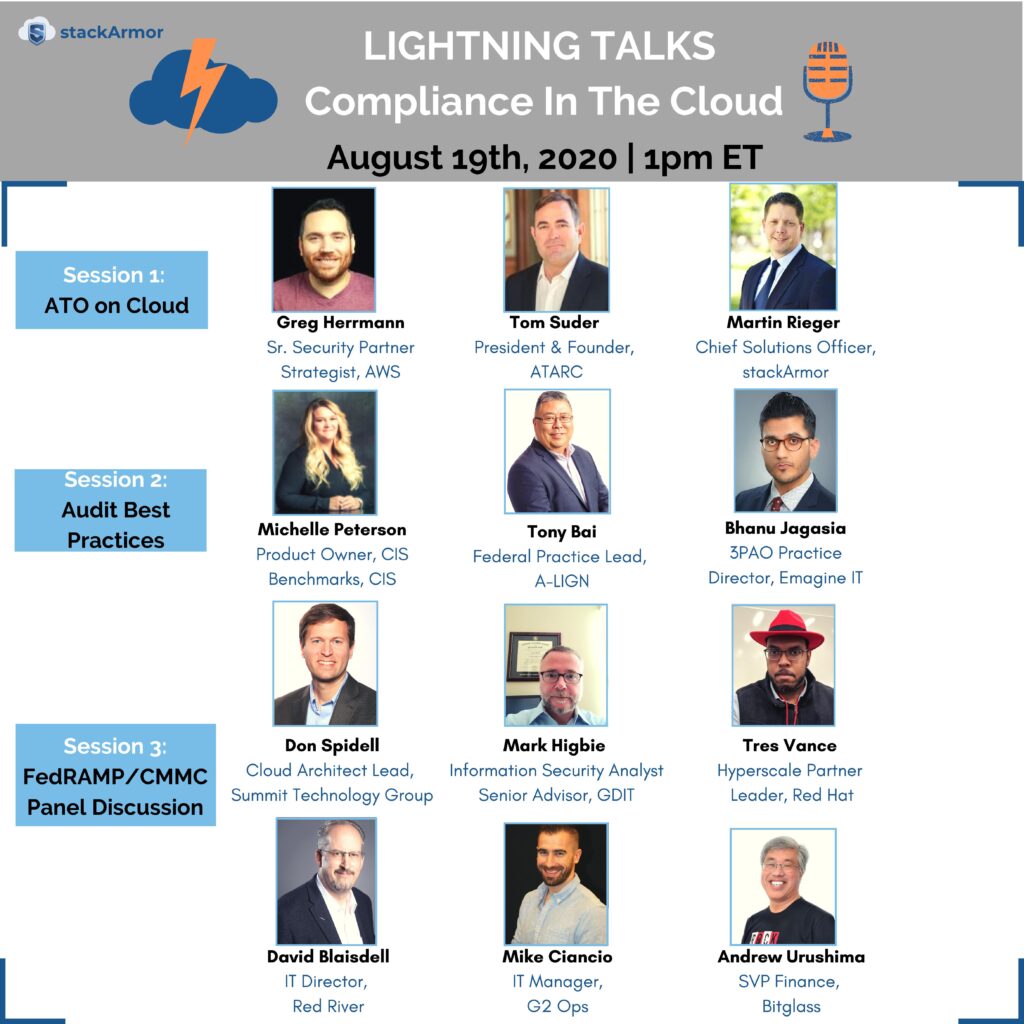 Click here to register!