Free Webinar – Aug 15, 2018 – 1pm Eastern
Please see the recording of our webinar
Download our Slides from the webinar. Download Now
Please register for Vulnerability Management and Penetration Testing on AWS Cloud on Aug 15, 2018 1:00 PM EDT at:
https://attendee.gotowebinar.com/register/5753895373694431235
External auditors are increasingly seeking evidence of vulnerability assessment and penetration testing of cloud-hosted solutions as part of SOC 2, HIPAA, FISMA, FedRAMP and GDPR requirements.
stackArmor is an Advanced AWS Partner with specific expertise in cloud security and compliance services and has successfully assisted SaaS providers, healthcare, financial services and public sector organizations harden their environments and rapid detect and remediate vulnerabilities.
Join us for a FREE webinar on Vulnerability Management and Penetration Testing on AWS Cloud. Some of the topics we will include:
– Most commonly found vulnerabilities, misconfigurations and security issues
– Detecting internal vulnerabilities using vulnerability scanners
– Finding external security flaws using penetration scans
– Consolidated Security Review Report with Letter of Attestation for SOC 2, NIST, HIPAA compliance
We will also feature the Voice of Customer – Alex Yohn, Chief Technology Officer at Wagepoint. Alex recently went through a security audit and utilized stackArmor's Security Review Report (SRR) solution to get an external assessment in support of the audit. He will share his experiences and challenges faced when going through an external audit and best practices.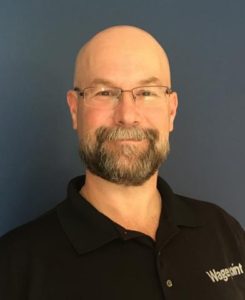 About stackArmor:
stackArmor is headquartered in Washington DC USA and is an Advanced AWS certified provider of Security & Compliance, Cloud migration, DevOps enablement, Cloud-native IOT and Data Analytics solutions. As an AWS Authorized Reseller, AWS Public Sector Partner and AWS GovCloud competency holder, stackArmor specializes in delivering secure and compliance oriented IT solutions to regulated industries in Government, Financial Services, Healthcare, Non-profits and Energy. Our experts help protect you from the cyberthreat challenges through systems engineering best practices developed over decades while working with US Federal Agencies requiring compliance with ISO 27001, NIST, FFIEC, FISMA, FedRAMP, DHS and DISA standards. Learn more at https://www.stackArmor.com
After registering, you will receive a confirmation email containing information about joining the webinar.
Vulnerability Assessment and Penetration Testing in AWS for SOC 2 Compliance