stackArmor OpsAlert is a cloud operations management solution for busy product managers with a stake in financially optimized cloud hosting. stackArmor OpsAlert provides actionable intelligence on cloud utilization and cost using simple business-oriented metrics. These metrics allow business managers to detect idle capacity and improve utilization thereby increasing margins for cloud-based products. Get a deep dive on the unique features of Opsalert and learn how to enable cost intelligence to improve margins by reducing cloud costs.

Please join us for our webinar on 28th June 2019, 2 PM Eastern.
Learning Objectives

Learn how OpsAlert facilitates cloud financial operations by managing overall cloud product margins and profitability by creating meaningful metrics that empower executive oversight of cloud utilization and costs.
Understand how OpsAlert findings help enhance security operations by tracking security activities, time to resolution and continuous monitoring through key metrics that must be reviewed as part of the cloud operations scrum.
Achieve operational excellence through daily reports, emails and hassle-free access to cloud consumption and performance data without the need to login to cumbersome portals and consoles.
Learn how to efficiently manage the cloud using stackArmor Cloud Idle Score that provides dashboard with detailed information on utilization, cost and cloud resource information to detect idle resources.
Who Should Attend
CFOs, Product Managers, Product Owners, Product Managers, Project Managers and Business managers

Speaker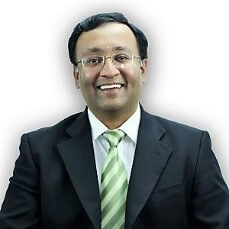 Gaurav "GP" Pal has over 20 years of IT consulting experience. He has led multiple large cloud computing programs for Commercial, US Public Sector and Non-profits clients such US Treasury, US Interior, and Pew Charitable Trusts amongst others.