Cloud Center of Excellence (COE) Framework
According to research from Gartner, over 50 percent of cloud migrations exceed budget, do not meet migration timelines, and/or result in unexpected disruption to business continuity. stackArmor is part of the GSA Cloud Adoption Center of Excellence (CoE) and has successfully supported the cloud adoption efforts at USDA, HUD, US Treasury, and HHS/FDA amongst other Federal Agencies. A Center of Excellence (CoE) begins with a structured transformation plan with clearly established business goals and objectives. Organizations then must define their cloud solution architect based on the provided objectives to help realize the desired outcomes. The infographic below provides an overview of key building blocks that drive a well designed and proven Center of Excellence approach to cloud adoption and transformation.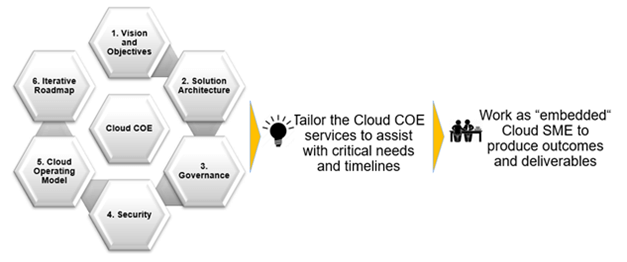 stackArmor Cloud Adoption Center of Excellence (CoE) framework for driving enterprise digital transformation at scale
The stackArmor Cloud Adoption CoE framework been proven and refined based on large deployments and incorporates best practices both in the commercial and government sectors to help Agencies successfully implement cloud migration. The scope of the Cloud CoE needs to be tailored for every organization and presents a starting point in the cloud adoption journey.
Cloud Modernization Framework
The creation of a well-defined cloud migration process helps speed up the ability to migrate from legacy data centers to a modern FedRAMP accredited commercial cloud service. The migration journey begins with a rapid system portfolio assessment using Gartner's TIME model where systems are categorized into Tolerate, Invest, Modernize or Eliminate. The infographic below provides an overview of the migration process phases and activities to help drive cloud adoption at scale.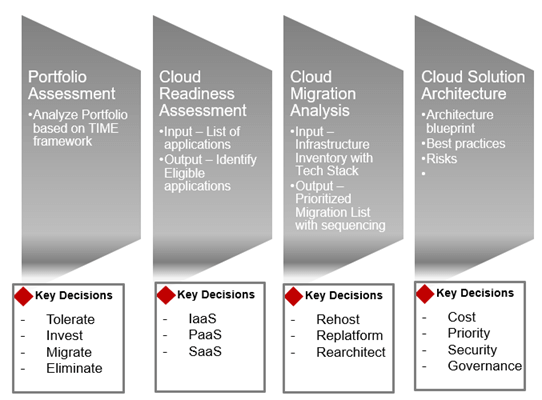 Figure: Cloud Migration Process flow with key decision points and analysis elements to execute a systematic cloud migration and modernization pathway
Cloud Governance Model
A critical element of developing a strong cloud modernization program requires establishing a services delivery model that is highly tailored. stackArmor's cloud architects and solution strategists have assisted with analyzing and shaping solutions that cover the spectrum of light-touch advisory services all the way to fully-managed account's and cloud tenants. Most organizations select an approach that falls somewhere in the middle. Are you facing scaling challenges in your cloud adoption journey? Click here to learn more about our Cloud Advisory Solutions.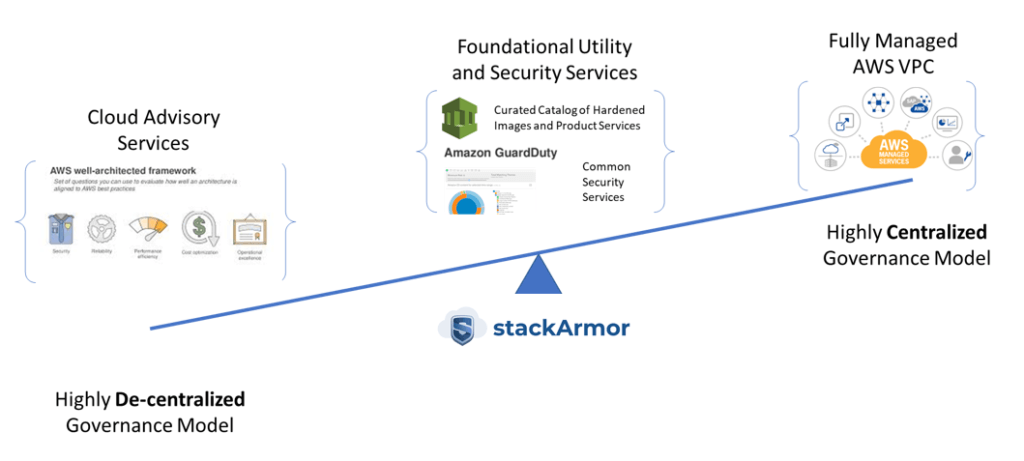 Have questions or need help? Submit the contact form below and we'll get in touch with you shortly!