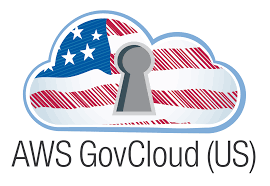 DOD contractors and Universities must rapidly develop and maintain NIST SP 800-171 and NIST SP 800-53 compliance documentation such as System Security Plans (SSP), Plan of Actions & Milestones (POAM), and Security Assessment Report (SAR). This webinar will help you get real tips on how to develop a SSP that is compliant with NIST guidance documents using a simple easy to use and cost effective service. Register for a Free webinar on May 16, 2018 to learn how to create a compliant Systems Security Plan.
Webinar Topics and Speakers:
How to develop a compliant System Security Plan (SSP) NIST SP 800-171 or NIST SP 800-53 compliance requires creating a compliant System Security Plan (SSP), Plan of Actions & Milestones (POAM) and a Security Assessment Report (SAR) that follows NIST SP 800-171A or NIST SP 800-53A guidance. Terry has has over 20 years experience in several aspects of operations security and information system assurance. He holds industry certifications as a Certified Information System Security Professional (CISSP) as well as a Certified Information Security Manager (CISM) and Project Management Professional (PMP). He has performed Security Assessment and Authorization (SA&A) work for major agencies including Department of Defense, US Treasury/IRS, HUD, and Intelligence Community customers. Terry will discuss how to go about writing a SSP that adequately describes control implementations and what assessors are looking for.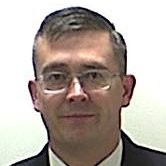 Using automation to reduce compliance burden with stackArmor RapidSSPTM. stackArmor RapidSSPTM is a web-based service with pre-filled SSP templates that helps accelerate the creation of compliant SSP, POAM and SAR documentats. Rick Foelsch is the Director of Consulting Services at stackArmor and will demonstrate how stackArmor RapidSSP can help you save countless hours by creating a Digital SSP.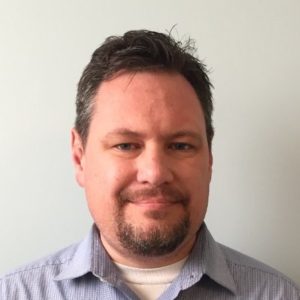 Achieving NIST SP 800-171 Compliance with FedRAMP Moderate Cloud Services – Solutions for UniversitiesSeth Anderson is with DLT Solutions and leads the Amazon Web Services (AWS) practice. He will talk about readily available AWS cloud procurement vehicles and acquisition options to acquire cloud services especially for public sector organizations and universities.
Registration Information
Date and Time : Wed, May 16, 2018 1:00 PM – 2:00 PM Eastern Time
Webinar registration link https://attendee.gotowebinar.com/register/5300088439692181762
About stackArmor RapidSSPTM
stackArmor's RapidSSPTM service is a fully managed hosted service that provides pre-filled machine readable SSP, POAM and SAR templates as an integrated end to end solution for DOD contractors and Universities looking for a cost effective compliance solution. The service also includes a Secure Document Repository (SDR) with a reading room and document sharing capability that supports AES-256 bit encryption natively. This feature is critical to meet the compliance assessment needs of prime contractors and government acquisition officials without compromising the SSP documentation.
System Security Plan (SSP) : We will demonstrate how you can rapidly create a SSP at a fraction of the time it might take you otherwise. We have integrated help and specific guidance as provided by NIST to make sure your SSP is compliant.
Plan of Actions & Milestones (POAM) : You will be able to easily create a Plan of Actions & Milestones (POAM) and track your pending security control implementations using a simple and intuitive user interface and report.
Security Assessment Report (SAR) : The stackArmor RapidSSP service offers an integrated assessment package to allow you to rapidly assess and ensure that the developed package is compliant with NIST standards.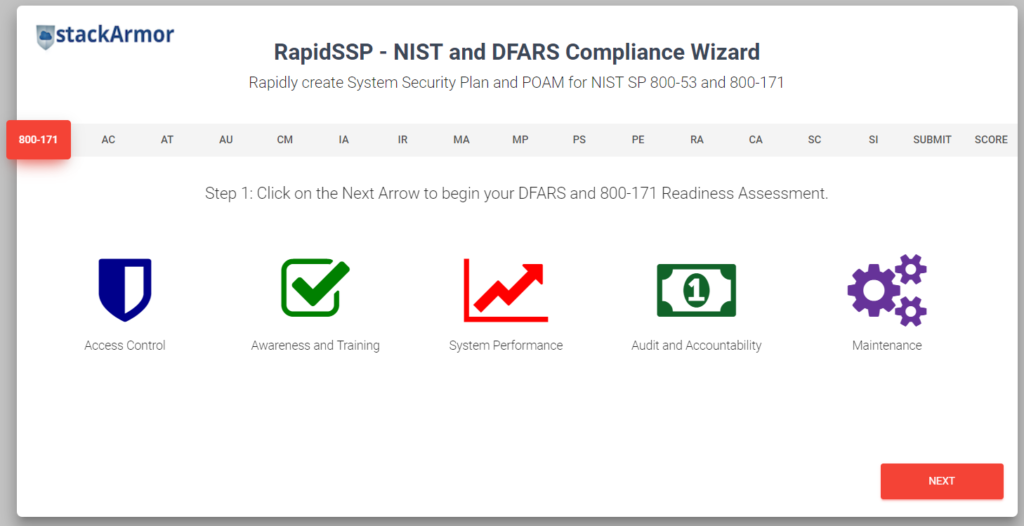 About stackArmor
stackArmor is headquartered in Washington DC USA and is an Advanced AWS certified provider of Security & Compliance, Cloud migration, DevOps enablement, Cloud-native IOT and Data Analytics solutions. As an AWS Authorized Reseller, AWS Public Sector Partner and AWS GovCloud competency holder, stackArmor specializes in delivering secure and compliance oriented IT solutions to regulated industries in Government, Financial Services, Healthcare, Non-profits and Energy. Our cybersecurity and compliance practice is staffed with experienced and certified AWS architects, compliance engineers and information assurance professionals with certifications including CISSP, CISM and others. We have extensive experience working with and supporting Universities, US Federal Agencies and Public Sector organizations requiring compliance with ISO 27001, NIST, FFIEC, FISMA, FedRAMP, DHS and DISA standards. stackArmor is recognized by AWS for strong Public Sector and Security competencies on the AWS platform and is 1 of 10 inaugural launch partner firms globally for the AWS Security Competency.