stackArmor has developed a DevSecOps framework called StackOpsTM for unified cloud operations, security and compliance management for HIPAA, NIST, FedRAMP or FISMA standards. There is a "ops" gap left by DevOps that does not adequately address traditional systems administration, security operations and compliance activities. A number of new acronyms like AIOps, SOAR, SOAPA and DevSecOps are emerging to help ensure the confidentiality, integrity and availability of digital assets operating in a cloud environment. stackArmor's StackOpsTM framework is a scalable and comprehensive approach that covers the full-stack and leverages AI techniques to achieve scale. There are four facets to stackArmor StackOpsTM including:
System Operations
Security Operations
Financial Operations
End User Experience
The stackArmor StackOpsTM framework allows security and compliance focused organizations in healthcare, financial services, public sector, non-profits and government agencies think holistically about meeting the demands of delivering digital services using cloud services. Our solutions are designed to be flexible and can be tailored to meet specific needs. The StackOpsTM framework complements our DevSecOps framework which is tailored for securing the development or build process (versus the operations process).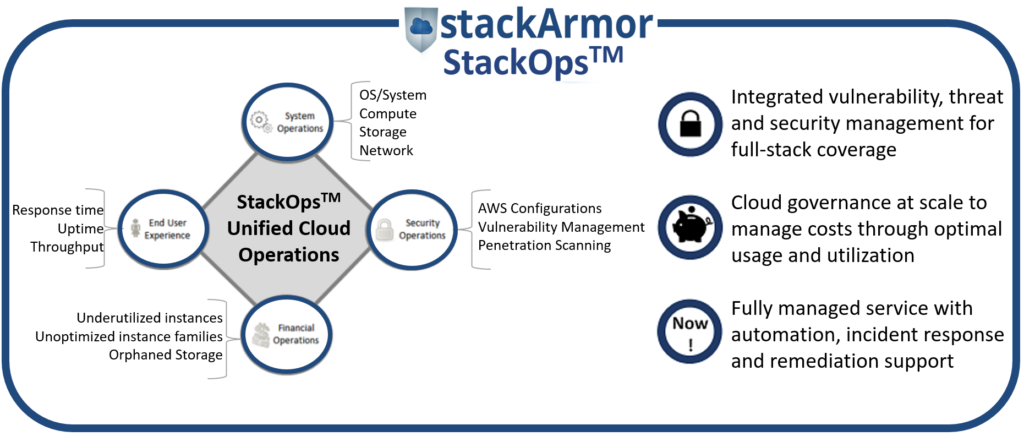 The stackArmor StackOpsTM framework is enabled using the stackArmor Cybersecurity Platform that is an integrated offering of discrete solutions including stackArmor ThreatAlertTM, stackArmor OpsAlertTM and stackArmor RapidSSPTM.
Send us an email at solutions @ stackArmor dot com or contact us to learn more about stackArmor  StackOpsTM for meeting your cloud operations and security challenges.
Learn more about StackOpsTM by reading our blog.
Traditional DevSecOps
Businesses are looking to accelerate the delivery of production quality software with fewer defects, and better security. Continuous Integration/Continuous Deployment (CI/CD) also known as DevOps is a rapidly maturing practice for reducing the time and effort it takes to test and deploy code into production. The rapid automation of the integration and deployment activities is common especially on cloud-based platforms. Adding security testing into the DevOps pipeline can help address the needs of regulated, compliance and public sector focused organizations. Tools such as Yasca, SonarQube, and OpenSCAP amongst others when integrated with vulnerability scanners such as Tenable Nessus, HP Fortify and others provide a robust DevSecOps implementation. The diagram below demonstrates a Continuous Delivery Pipeline.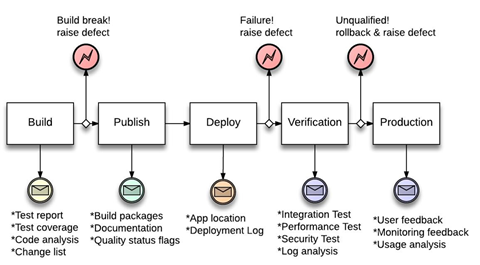 The latest proven open source technologies such as Docker, Jenkins, and Vagrant, are used to isolate development dependencies. The Linux Containers inside Docker use Linux.  This allows an increased efficiency and faster deployments of the application stack, improving the velocity and delivery time of the continuous delivery process. Technologies such as a Nexus repository manager allow developers save time and provide greater security by installing from a local cache for all their artifacts instead of going out to the central Maven repository.  This makes it easier to manage various versions of dependencies, preventing things like version collisions. The diagram below demonstrates the build automation process.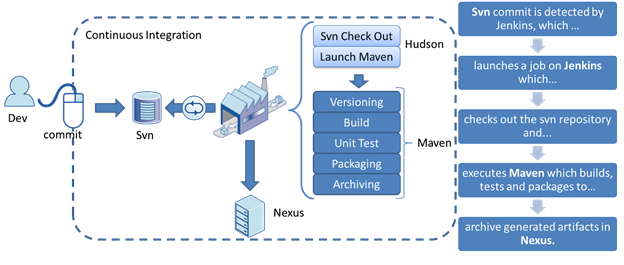 stackArmor's DevOps engineers have full-stack expertise that includes cloud and infrastructure orchestration using technologies such as Chef, Ansible and Puppet. Learn more about Secure DevOps and download our white paper from the resources section or read our blog.
Free Consultation
Are you interested in a Free consultation with a stackArmor Solutions Architect on how you take advantage of Container, PaaS using CloudFoundry or Serverless achitecture patterns to accelerate your Developer productivity? We can help review your workload requirements, and also assist with DevOps pipeline implementation. Schedule a a free consultation with a stackArmor DevOps Solutions Architect by sending us an email at solutions at stackarmor.com or fill our contact us form or call us at 888-964-1644.