ConMon for FedRAMP, FISMA and CMMC
Continuous monitoring and compliance with NIST SP 800-53 and CMMC based requirements requires the timebound orchestration of management, remediation and reporting activities. stackArmor's cloud security and compliance experts operate a 24/7 continuous monitoring and support to help organization's easily comply with their obligations. The services provided support the full-stack and includes application security through OWASP compliant web scanning, security operations including vulnerability scanning, logging, monitoring and alerting.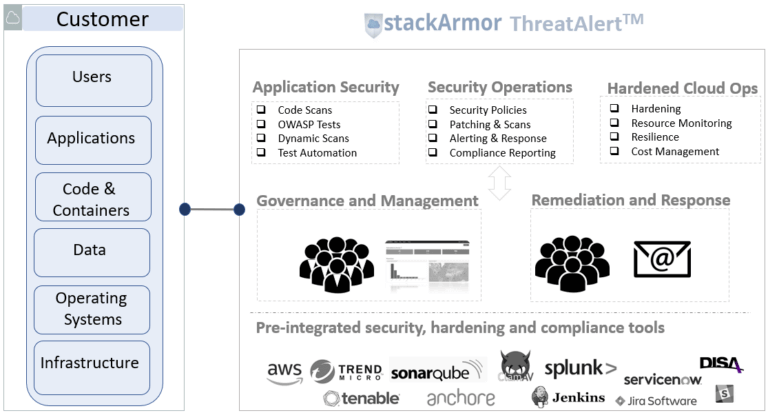 ConMon Reporting   
stackArmor provides tailored ConMon reports with daily, weekly and monthly activities in compliance with the 58 controls identified by FedRAMP. stackArmor's ConMon team works as an integrated unit with the client's cloud team and is based in Washington DC. Learn more about our Cloud Security & Compliance solutions.
Have questions? Contact us to schedule a free inquiry.