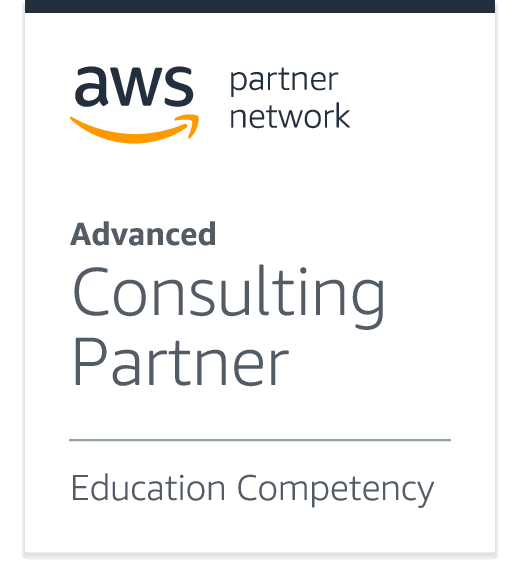 stackArmor provides AWS migration and cybersecurity services to assist Educational Institutions to meet their mission objectives while lowering costs and improving security. stackArmor provides full-lifecycle cloud solutions including migration, managed services, and cybersecurity & compliance services for K-12, Universities and Research Institutions with strong security requirements based on NIST, FedRAMP, FISMA or DFARS standards. Our AWS certified solution architects specialize in meeting specific needs of educational organizations with a wide variety of professional services including cloud migration, managed services, managed security services, cybersecurity risk assessments, and value-added reseller discounts.

Rapid Migration and Managed Services
stackArmor has developed an Agile Cloud Transition  (ACT) approach for rapidly migrating Windows and Linux based applications to AWS by establishing a secure and compliant Landing Zones with full-service management services adhering to security best practices as well as architecting for high availability. Learn more...

Cost-effective Solutions
stackArmor strives to provide right-sized solutions that are tailored to educational institutions and suit various budgetary requirements and plans. We are able to reduce costs and improve efficiencies by using automation with CI/CD pipelines (DevOps) and a number of self-service tools. We have ready-made templates and quickstart guides for various technologies including Sitecore, Linux (Drupal, WordPress) or Microsoft technologies. Learn more…
Security by Design
stackArmor is 1 of 10 companies selected by AWS as a global launch partner for the Security competency and ensures that the Windows hosting environment is secure and compliant with meeting NIST, HIPAA, ISO 27001 or other security standards. Typical activities included in our Managed Services and Security Services approach include using WSUS services for patching, Amazon GuardDuty for intelligent threat analysis and providing operating security and resilience through standardized administration planning and operations.
Customer Case Studies and Profiles
1. Loudon County Public Schools – Loudoun County Public Schools (LCPS) was looking for a certified AWS professional services firm to help configure their AWS Cloud environment as per AWS security best practices. Click here to read the complete case-study.
2. George Mason University (GMU) – GMU is the world's premier university source for market-oriented ideas- bridging the gap between academic ideas and real-world problems. The IT Team at a center within GMU was seeking an AWS Consulting Partner to assist them with upgrading their environment and improving their security posture. stackArmor used its Agile Cloud Transformation™ (ACT) to perform rapid iterative discovery, design and deployment sprints executed by an experienced team of AWS certified Solution Architects with specific experience with Windows workloads on AWS. Click here to read the complete case-study.
Ready to have a conversation with an AWS Cloud Solutions Specialist? Contact us by submitting the form below: