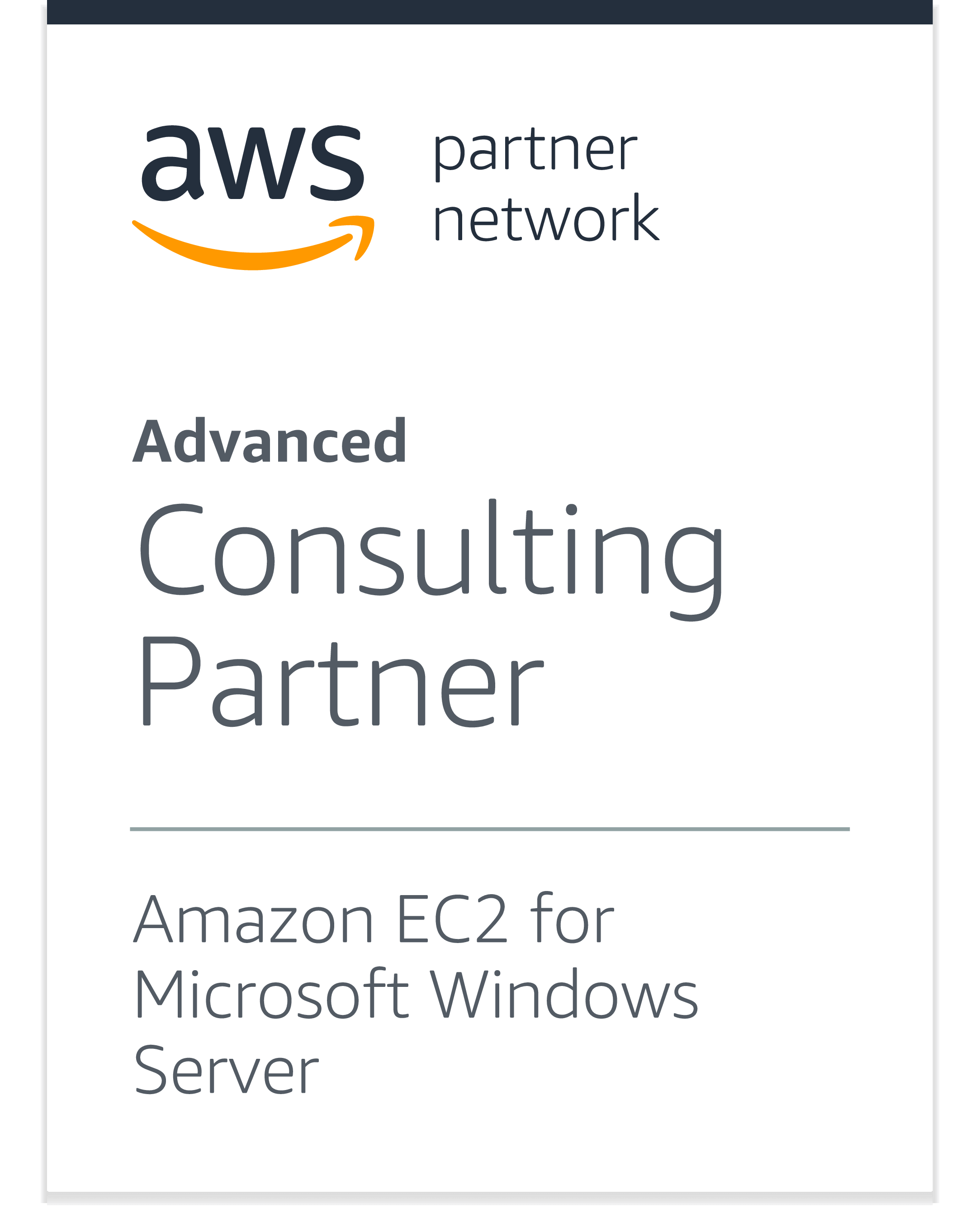 stackArmor's AWS and Microsoft Certified Solution Architects assist with migrating and managing Microsoft Web and Business Applications on the AWS Cloud. stackArmor has supported a diverse set of web, business and data systems for a variety of security and compliance focused customers in the healthcare, financial services and public sector markets.
Our engineers support .NET and IIS based custom web applications, Sitecore based marketing and digital engagement systems, Qlik and SQLServer based Data analytics and Reporting systems, fully managed database service to run Microsoft SQL Server, which helps you build web, mobile and custom business applications.
Rapid Migration
stackArmor has developed an Agile Cloud Transition  (ACT) approach for rapidly migrating Windows and SQLServer based applications to AWS by establishing a secure Virtual Private Cloud (VPC) environment with Microsoft Active Directory based Domain Controllers, RDP based access and establishing service accounts adhering to security best practices as well as architecting for high availability with Microsoft SQLServer RDS, Mirroring and Availability Groups.

Reduced Cost
AWS offers a wide variety of fully managed Microsoft services including SQLServer and Active Directory for reducing the management and maintenance costs. We are able to further reduce costs and improve efficiencies for development teams interested in CI/CD. We have ready made templates and quickstart guides using standard Microsoft Windows technologies such as Microsoft Build Engine (MSBuild), Internet Information Services (IIS), Windows PowerShell, and .NET Framework. stackArmor has developed a unique solution package and architecture on AWS that delivers compliance at the lowest possible cost with minimal disruption of existing infrastructure and business operations.

Security by Design
stackArmor is 1 of 10 companies selected by AWS as a global launch partner for the Security competency and ensures that the Windows hosting environment is secure and compliant meeting NIST, HIPAA, ISO 27001 or other security standards. Typical activities included in our Managed Services and Security Services approach include using WSUS services for patching, Amazon GuardDuty for intelligent threat analysis and providing operating security and resilience through standardized administration planning and operations.
Have questions? Get in touch with us by submitting the Contact Form below: