Migration Factory Approach
stackArmor's cloud architects and engineers have supported large-scale cloud migration and transformation programs for commercial and government customers. The ability to successfully execute a cloud migration at scale requires the use of effective automation to ensure project success.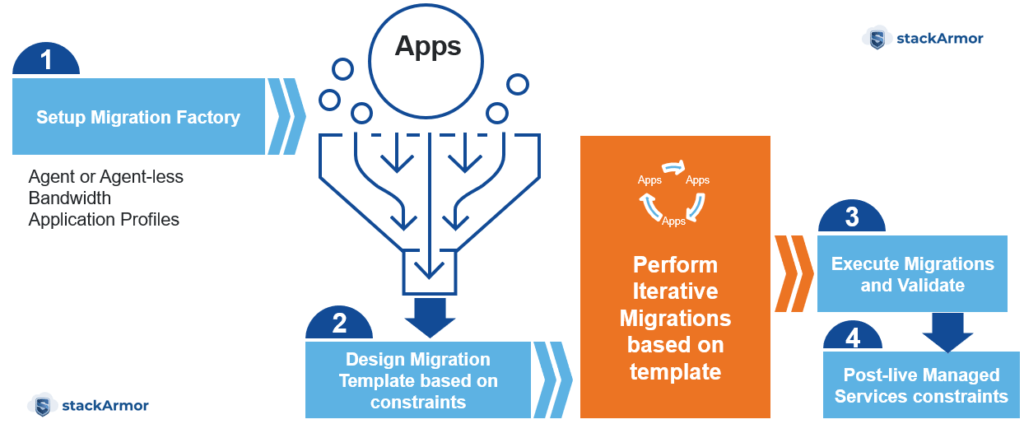 stackArmor's Migration Factory approach is a systematic framework that is based on cloud-native services that include:
AWS Migration Hub
AWS CloudEndure
AWS Server Migration Service
AWS Database Migration Service
AWS Cloud Data Migration Services
The use of the right service and orchestrating the migration in the right sequence is critical to ensuring project ROI.
stackArmor is a Washington DC based provider of cloud consulting services and cybersecurity solutions for regulated markets in government, healthcare, and financial services. Learn more about our Cloud Implementation Solutions.
Contact us by submitting the form below: