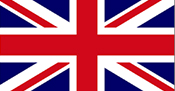 stackArmor supports our European and UK customers from our UK branch office. Amazon Web Services (AWS) offers multiple hosting options for European customers in the Dublin and Frankfurt regions. stackArmor's certified Cloud Solution Architects have successfully migrated large enterprise applications to the AWS Dublin region and other global regions including US, India (Mumbai) and Singapore. Our global delivery model provides efficiencies and long-term cloud services & support options.
Our full-stack solutions approach includes architecture, migration and management support for cloud native applications. Our customers include Fortune 500 corporations, SaaS providers and public sector agencies looking for IOT, Managed Analytics, DevOps, and Cybersecurity & Compliance solutions on cloud platforms such as Amazon Web Services.
Please send us an email at solutions at stackArmor.com if you are interested in jump-starting your cloud initiatives and learning more about delivering business agility using cloud native solutions.
Learn more about our services by review our capabilities or reading our white papers and blogs.
Secure Cloud Architecture and Migration Services
Cloud engineering services for secure and scalable environments in compliance with ISO 27001, local and international standards. Learn more…
Cloud Management & Cybersecurity
Cloud management and compliance services for enterprises, healthcare, financial services and government customers requiring secure hosting. Learn more...
Cloud Automation & Custom Engineering
DevOps and deployment automation for cloud native applications and data analytics solutions. Learn more…
Cloud Value-Added Reseller
Managed billing and cost-efficient cloud resale services including monitoring and utilization management. Contact us to see how we can help reduce your monthly invoices and assist with usage monitoring.
Contact us for a free consultation on your secure cloud needs:
stackArmor UK
Unit Four
52 Lant Street
London
SE1 1RB
solutions at stackarmor.com
www.stackarmor.com/uk