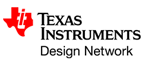 stackArmor provides secure cloud engineering services for Internet of Things (IOT) deployments on cloud platforms such as Amazon Web Services. stackArmor IOT engineering services include sensor data collection, processing and visualization applications and dashboard systems.
stackArmor's Cloud Solution Architects are experienced in Internet of Things (IOT) technologies including MQTT, large-data processing using data pipelines and data storage using NoSQL data stores. stackArmor provides custom cloud engineering and development services on a low fixed fee basis to help jump-start an Internet of Things (IOT) project.
stackArmor has established relationships with major Internet of Things (IOT) component and solution providers such as Texas Instruments, AWS and Visualization & Analytics platform provides such as Tibco Spotfire, Tableau and others. stackArmor Architects and engineers are able to help jumpstart your Internet of Things (IOT) proof of concept or pilot project quickly using our proprietary deployment automation platform to rapidly provision and configure cloud hosting environments.
Our IOT engineering and support services include:
Internet of Things (IOT) Cloud Architecture and Design Services for high-throughput and secure sensor data networking using commercial cloud platforms
Amazon Web Services (AWS) Value-Added Reseller and configuration services for setting AWS IOT Gateway, Virtual Private Cloud and associated services
Network engineering and security architecture services for connecting from corporate enterprise networks to Cloud platforms
Custom dashboard and software development services for IOT applications using NoSQL services such as AWS DynamoDB, MongoDB and others
Case Study
Teaxs Instruments' Low Power Connectivity (LPC) team needed a fully developed sensor-2-cloud solution to demonstrate bi-directional communication between the sensors and the cloud. stackArmor's Cloud Solution Architects have developed and deployed an integrated IoT cloud solution for demonstrating the integration between the AWS IoT Gateway, and the Texas Instruments (TI) SimpleLink™ dual-band CC1350 SensorTag kits, CC1350 LaunchPad™ Development Kit, and Sitara™ AM335x processor-based BeagleBone Black board. stackArmor supported the node.js cloud driver integration, dashboard development and AWS IoT Gateway hosting for connecting sensors to the cloud over a long range Sub-1 GHz wireless network, suitable for industrial settings such as building control and asset tracking. It is powered by a TI's Sitara AM335x processor and SimpleLink ultra-low power Sub-1 GHz CC1310/CC1350 wireless MCUs. The developed reference design pre-integrates the TI 15.4-Stack software for Sub-1 GHz star network connectivity and the Linux TI Processor SDK. Click here to read more about the TI IOT Dashboard and AWS IoT Gateway solution. Read about the TI developed Application Note on the TI Developer Network.
AWS Experts
stackArmor is part of the Amazon Partner Network (APN) and Texas Instruments Design Network (TIDN) and deploys highly experienced and certified AWS Solution Architects & Engineers that have many years of advanced consulting and training experience. Our certified AWS Solution Architects can help you design and deploy secure IOT solutions using the AWS IOT Gateway, Rules Engine and Data Dashboards for your project needs.
Free Consultation
Are you interested in a Free consultation with a stackArmor Solutions Architect on how you take advantage of AWS IOT Gateway and Data Analytics solutions for your IOT project? We can help review your workload requirements, and also assist with our IOT project implementation. Schedule a a free consultation with a stackArmor IOT Solutions Architect by sending us an email at solutions at stackarmor.com or fill our contact us form or call us at 888-964-1644.
IOT Resources
| | | |
| --- | --- | --- |
| Area | Description | Associated Concepts |
| AWS IOT Gateway | Amazon Web Services (AWS) provides a managed IOT gateway service that supports MQTT and https protocols for collecting and processing IOT data from sensors. Learn more… | Device Registry, Device Shadow, Rules Engine, Device Gateway. |
| Texas Instruments IOT | Texas Instruments provides a wide variety of sensor tags, sensor boards and processors as well as communication solutions for enterprises looking to implement IOT systems. stackArmor is a member of the Texas Instruments Design Network (TIDN) for cloud services. Learn more… | Sensor tags, Sensor boards, Processor boards |
| | | |
stackArmor has senior solution architects that have deployed multiple complex systems in production for both large and small organizations. They have strong written and verbal communications skills and are trained to help deliver solutions quckly. Please contact us for a free 30-minute consultation with a certified architect to discuss your cloud computing hosting and service enablement challenges by sending us an email at solutions@stackArmor.com.