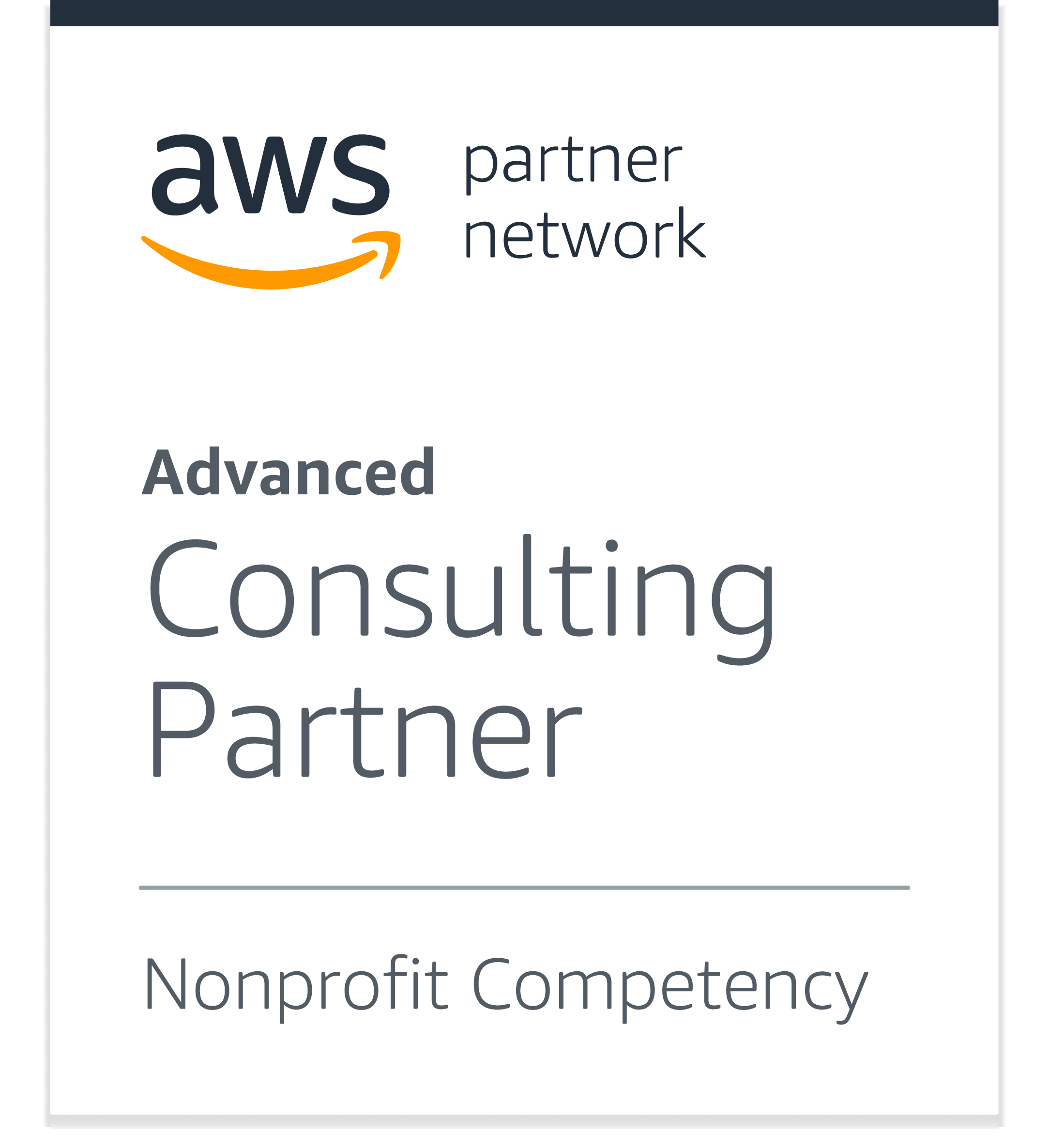 stackArmor's certified Amazon Web Services Solution Architects assist Non-profit and NGO organizations with migrating and managing their applications and data the AWS Cloud. stackArmor has supported a diverse set of web, business and data systems for a variety of security and compliance focused customers in the healthcare, financial services and public sector markets. Our engineers specialize in meeting specific needs of Non-Profit Organizations and NGOs to help them better meet their business and mission goals. We offer a wide variety of professional services including cloud architecture, migration, managed services, managed security services and value-added reseller discounts. We specialize in providing highly secure and compliance focused environments that meet HIPAA, NIST and ISO based standards.

Rapid Migration and Managed Services
stackArmor has developed an Agile Cloud Transition  (ACT) approach for rapidly migrating Windows and Linux based applications to AWS by establishing a secure Virtual Private Cloud (VPC) environments with full-service management services adhering to security best practices as well as architecting for high availability. Learn more...

Cost-effective Solutions
stackArmor strives to provide right sized solutions that are tailored to non-profits and suit various budgetary requirements and plans. We are able to reduce costs and improve efficiencies by using automation with CI/CD pipelines (DevOps) and a number of self-service tools. We have ready made templates and quickstart guides for various technologies including Sitecore, Linux (Drupal, WordPress) or Microsoft technologies. Learn more…

stackArmor is 1 of 10 companies selected by AWS as a global launch partner for the Security competency and ensures that the Windows hosting environment is secure and compliant meeting NIST, HIPAA, ISO 27001 or other security standards. Typical activities included in our Managed Services and Security Services approach include using WSUS services for patching, Amazon GuardDuty for intelligent threat analysis and providing operating security and resilience through standardized administration planning and operations.
Customer Case Studies and Profiles
American Eagle Foundation (AEF): AEF hosts a high traffic website related to American Bald Eagle conservation. During hatching season the AEF website streams live video feeds from the National Arboretum at USDA/Washington DC to viewers across the world generating over a 1 million hits per day. AEF given their non-profit status required a highly scalable and cost efficient solution. stackArmor's AWS engineers developed a streaming solution for AEF's eagle viewing site on AWS s3 and CloudFront. Visit AEF website by clicking here.
ATARC – Advanced Technology and Academic Research Center: ATARC is a non-profit organization with a mission to drive adoption of modern technologies to help improve Government performance and productivity. ATARC was looking for a cost effective means to showcase new cloud, big data and AI technologies to their members and enable the rapid evaluation of new services. The traditional "lab" was costly and not easily accessible. stackArmor developed a website and automation framework using AWS CloudFormation, AWS Marketplace, AMI's and AWS s3 to deliver a virtual innovation lab.
Conservation Ontario: Conservation Ontario represents Ontario's 36 Conservation Authorities, which are local watershed management agencies, mandated to ensure the conservation, restoration and responsible management of Ontario's water, land and natural habitats through programs that balance human, environmental and economic needs. Given the growth in the AWS hosted environment, Conversation Ontario needed the ability to dynamically scale their environment to meet increased storage needs. stackArmor's AWS engineers successfully engineered a scalable solution with alerts, resizing and regression testing to ensure uninterrupted availability of services. Visit Conservation Ontario website.